It's a well-known fact that properties are of limited supply within Edinburgh. The value of those properties remain high due to the level of demand. This ultimately means that, for many families in Edinburgh, they can seem out of reach. If this trend continues then may well see local Edinburgh families starting to get priced out. 
What does that mean exactly and why does it matter?
The average value of a property within Edinburgh is £230,300.00 (Zoopla House Price Index, Sep 2020) which is a 3.6% annual increase from 2019. The average salary in Edinburgh pays approximately £30,000 per annum according to PayScale researchers. Thus, if we divide one by the other then we produce a ratio of 7.67 to 1. 
Assuming there is one primary wage earner in the family, then the chance of an Edinburgh family being able to afford a property, when it's over seven times their annual salary, is very slim indeed. This crisis of affordability for those wanting to live in the city is largely due to the failure to build enough homes to keep up with demand. To solve this problem it's not simply a matter of building new homes. The Edinburgh City Council needs to ensure they are built in the right areas of the right type and at the right price to give the lower income families in Edinburgh a solution to the Private Rental Sector. This challenge becomes even greater with the city's commitment to the climate crisis we all face. 
Finding a 5% deposit is usually the difficulty for prospective buyers. Mortgage lenders are currently (Nov 2020) restricting their policies even further and the industry is seeing lots of applications get rebuffed with demands for higher percentage deposits. It's unlikely that we'll see a return to 100% mortgages that were available pre-2009 given the climate we live in currently. As such a sizeable deposit becomes a difficult necessity. This, in turn, increases demand in the Private Rental Sector. It is looking more and more likely that rental prices are being squeezed as landlords move away from Short Term Rentals and flooding the market with Long Term Rentals. Also, it has been reported that many agencies are finding people are "moving back in with parents" or moving out of town as space to work from home is required and the necessity to live near work diminishes.  
In the long term, to alleviate that, we would suggest the Edinburgh community hold their local politicians at Edinburgh City Council to account for the actions they could take to ensure the affordability of housing. Furthermore, the extent to which they work with private developers and housing associations needs to be aggressive and use the planning tools at their disposal to safeguard the local community getting the new households we need.
Edinburgh City Council could make certain parcels of residential building land for private rented development only, eliminating the opportunity of the land being bought to develop large executive homes, which do not solve the current problem for the lowest quartile of earners. 
These are all difficult propositions to deliver, but not impossible.
So which areas are currently the most affordable in Edinburgh for those that have put their efforts into saving and want to get on the property ladder?
Residential Property Sales in Edinburgh is a market that never stops moving. Property values have been steadily rising for roughly the past decade. As such, saving for a deposit and searching with a restricted budget has never felt so difficult. Plenty shirk the challenge altogether. Despite these trepidations, there is a market for those that are committed to their property search.
I don't want to focus simply on properties that fall under a certain price bracket. While that is still important, there are other factors that are equally important. Namely, enjoying a well-connected social life, access to green spaces, and internal space is important too. So, can those boxes be ticked in a price range of £170k-£220k? That include 2 bedrooms? And are below the city average? The answer is yes, and here are my proposals for you.
Leith:
As popular as ever, this part of the city has always been a good choice. The connections speak for themselves; walkable commutes to city centre workplaces, quick access to bars, restaurants and independent shops. Plus the addition of the tram extension which is predicted to be up and running in autumn 2021. There are a large number of tenement flats in this area that provide well proportioned living spaces. It's not surprising that the value of these properties have been rising pretty rapidly over the last few years. As a standout example, on Broughton Road, in the five years between 2014-2019, the average transaction value increased by roughly 30%. Leith itself was slightly more modest with a 5 year increase of 12%. It is true that there are fewer and fewer properties selling for between £100k-£200k but they do exist. It may be that you need to tip in to the £200ks to be successful here.
Examples: 
19/3 Stead's Place – Offers Over £200k: This property would be at the very top end of the budget however provides excellent living space and is beautifully furnished. https://espc.com/property/19-3-steads-place-edinburgh-eh6-5dy/35894925?sid=432645
229/2 Easter Road – Offers Over £195k: A more stereotypical Leith tenement flat. https://www.zoopla.co.uk/for-sale/details/56870926?search_identifier=9b378556e3ba65e0c11a6034823e725c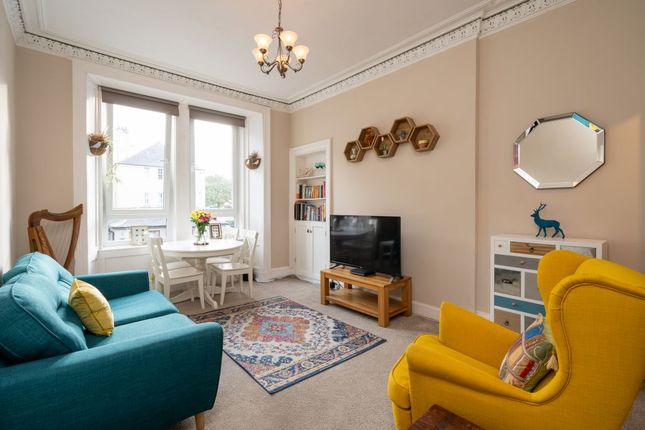 EH11 – Dalry, Slateford: 
The good news is that there are a number of areas where the average transaction value remains below £200k and that is active between £120k-£220k. Dalry has really benefited from the West End of Edinburgh pushing on its current boundaries and expanding into Haymarket/Fountainbridge. The average property transaction value now falls between £166k and £230k. Continued investments have been made into the Fountainbridge cinema and restaurant complex. Furthermore, local restaurants and bars have become more plentiful leading to a rise in popularity amongst young professionals.
Examples:
256 (1F2), Dalry Road – Offers Over £185k: This is a light and spacious flat in a brilliant area and well within budget!

https://www.rightmove.co.uk/properties/85303645#/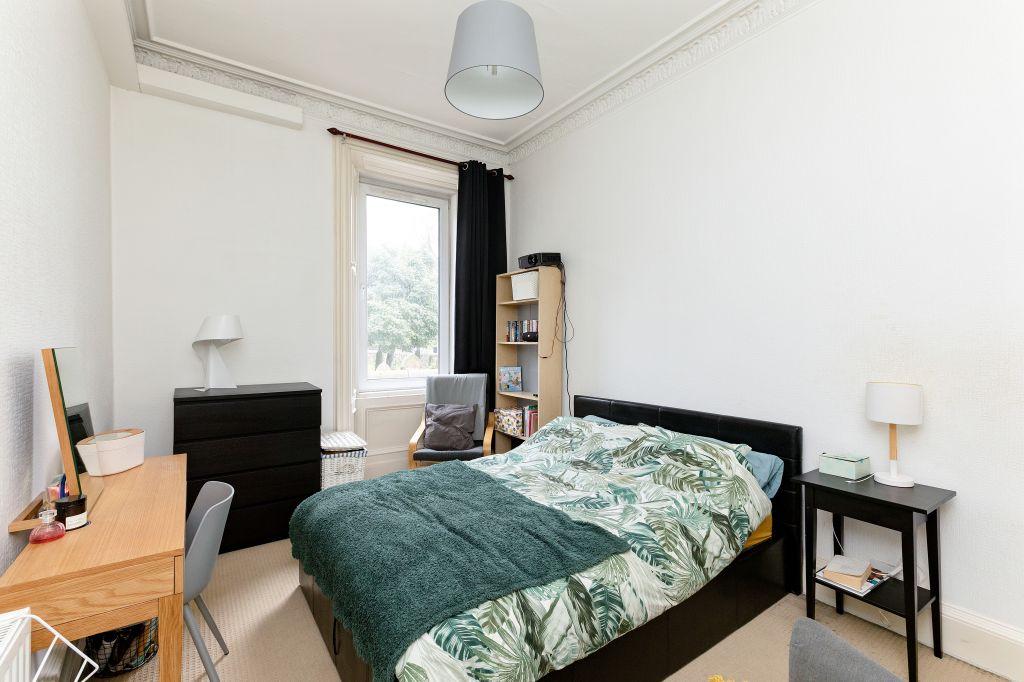 South Gyle and Carrick Knowe: 
When you start to look further west, the investment in the tram has led to an increase in market activity along its path. The South Gyle and Carrick Knowe offer all sorts from tenement flats, ex-council properties, and new builds. There remains a great amount of market activity in the £120k-£220k region. In comparison to the more central areas already discussed, there seems to be a relative scarcity in terms of amenities and entertainments. This has not dampened market activity and demand is very much there. The reason for this can be attributed largely to the value for money buyers get. More space and outside areas are more suited to those with an eye for starting a family. Easy commuting to the industrial estates along the tram line is another real pull factor. 
Examples:
329/2 South Gyle Road – Offers Over £155k: This really shows the extent of the affordability in this area.

https://www.rightmove.co.uk/properties/75358248#/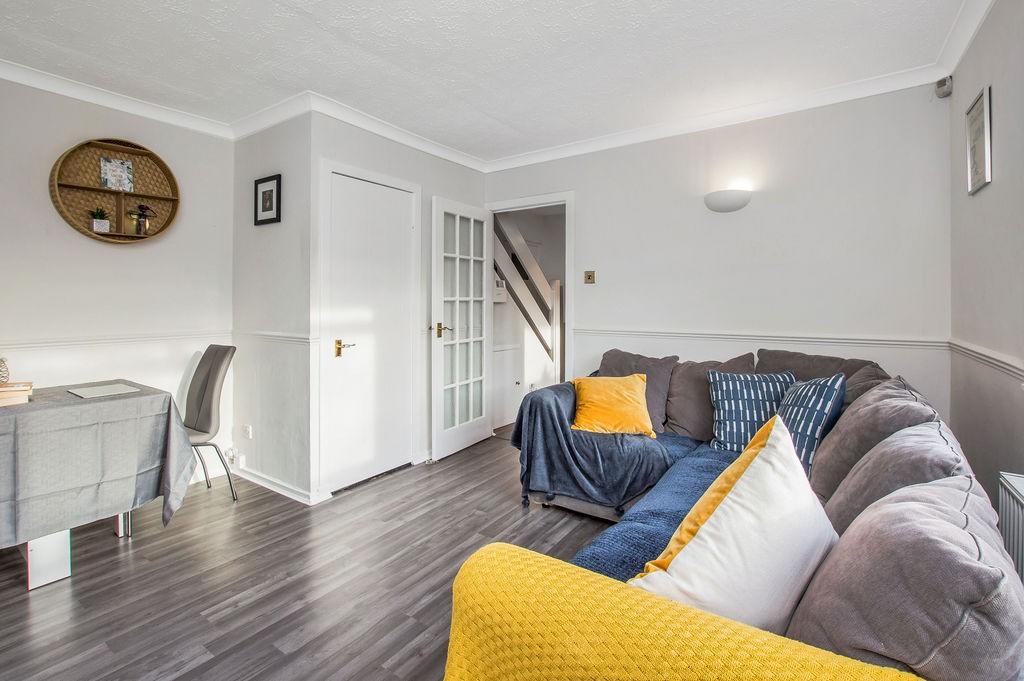 67 South Gyle Gardens – Offers Over £185K: A lovely, comfortable, and well-planned terraced villa with an enclosed garden!

https://espc.com/property/67-south-gyle-gardens-south-gyle-edinburgh-eh12-7sa/35881938?sid=841308

 
Craigmillar: 
This area has undergone some real regeneration in recent times. Formerly characterised by pretty intense council housing, this can no longer be said to be the case. The government has created multiple green spaces, better amenities, and top-quality new housing at affordable prices. Craigmillar is connected to the city centre by regular bus services, a hallmark of Edinburgh these days. If you can stomach the three mile bus commute into the city centre then this could be just the place for you. The average house price increase has been in keeping with the rest of the city at a rate of 10% over the last five years.
Examples:
14 Castlepark Glade – Offers Over £175k: This is one for the buy-to-let investor as it's being sold with the tenant in-situ.

https://www.rightmove.co.uk/properties/98980643#/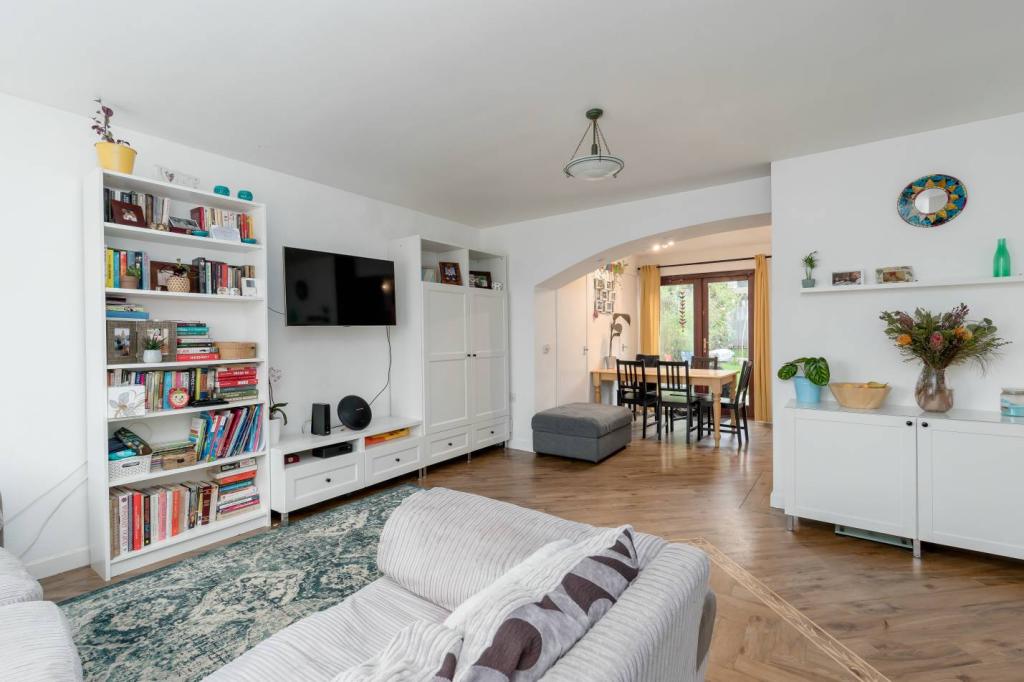 30 Niddrie Marischal Street – Offers Over £185k: This is a 3-bed and has generous amounts of outdoor space! Other wall hanging's are available…

https://espc.com/property/30-niddrie-marischal-street-edinburgh-eh16-4na/35867876?sid=816847