We have recently been approached by an amateur investor asking what they should do with a £50,000 investment pot.
With so much uncertainty in the world, all advice comes with the caveat that readers should do their own research; feel comfortable with the risk and be aware that property prices can go down as well as up. We would also like to draw your attention to the other, often unmentioned costs of property ownership including: maintenance, repairs, compliance etc.
With the Scottish Government introducing legislation to kerb the proliferation of short lets (seemingly oblivious of the culling of this sector through the Coronavirus pandemic) and to give powers to Local Authorities to introduce Control Zones, making planning mandatory and will allow them to introduce monitoring costs alongside the Scottish Government's introduction of mandatory safety compliance, many investors are wondering whether short lets still make a compelling investment argument.
We would also advise all readers to be aware of the tax implications of property – albeit Furnished Holiday Let, the impact of Section 24 or whether you are an overseas landlord. This guidance is meant as an overview and does not constitute advice.
Short Let versus Buy to Let
Despite the future of short lets looking very uncertain in Edinburgh, the travelling public's desire to visit Edinburgh will return and many will wish to stay in self-catering properties. Many fellow operators have already moved away from this market due to the pandemic and with a further cull happening with licensing, landlords with compliant properties could, once again, make a good return in Edinburgh. We would however, advise that any short let purchase should also "stack up" as a long let, should planning permission be required and not gained.
Further, there are different options outside of Edinburgh that do still ( and I expect will continue to) provide fantastic returns. Contractor accommodation in industrial areas and towns which are undergoing redevelopment. One of our most successful properties is based in Redding, a suburb of Falkirk; it offers comfortable and safe accommodation primarily for workers based at Grangemouth. And a more traditional holiday let option, such as a seaside property or countryside property can also offer excellent returns. We manage a beautiful property in Musselburgh and it has been full since the lifting of the first lockdown.
The Private Rental Sector (PRS) remains robust and within touching distance of record rents. We have, since the second wave of Covid became apparent, seen a slight slow down with Time to Rent times increasing by a few days and rent being squeezed a bit. We are currently waiting to see if the more generous furlough arrangements will lead to a pre-Christmas spike in interest. We remain confident in the Edinburgh rental market and that 2021 onwards will see a return to record high rents, short time to rent times and competition from tenants for the best properties.
What can you buy with £50,000 in the bank?
With £50,000, you will only be able to buy one property in Edinburgh. The top end of your offers would be about £170,000 as you will need money for legal fees and LBBT (assuming the buyer has another property).
If purchasing a buy-to-let, we would almost always recommend taking out an interest-only loan at 75% Loan to Value( LTV). So, for example, for a purchase price of £170,000 your figures would look similar to this.
Deposit @ 25% = £42,500
LBTT – 4% additional dwelling Supplement  = £6800
Legals – £1000
Total Outlay £50,300
With BTL Mortgages available at around 2% currently, you would pay:
127,500 x 2% = £2,550 a year or as little as £212.50 per month.
Again, we urge caution using these figures for your own individual circumstances; Ltd company rates and holiday let mortgages will not offer as low as 2%.
So, what properties would we recommend in Edinburgh now (November 2020)?
Stenhouse Gardens
https://www.onthemarket.com/details/9556340/
Price: Offers Over £170,00
This property is at the top of the price range but we like it due to move-in condition, popular area and the fact that having an en-suite bathroom as well as a family bathroom is a real bonus nowadays. This property would rent quickly at £875 and may go as high as £925 in Spring. This gives a predictable gross yield of over 6%.
Lochrin Terrace
https://www.onthemarket.com/details/9487907/
Price: Offers Over £145,000
This property will be of interest to those who wish to "add value" and potentially re-finance and recycle some (if not all) of the deposit.; you could do this by putting a kitchen in sitting room and creating a room off kitchen by combining the dining area and kitchen. The location, just at the South end of Lothian Road and Tollcross, will appeal to lots of types of renters, being close to the city centre and university. We have rented one on this street for a few years and it worked initially as a short let and now as a long let. We rent one with a similar footprint for £825pcm but when current tenants leave we would look for a bit more than now.
Caledonian Crescent
https://www.onthemarket.com/details/9359624/
Price: Offers Over £120,000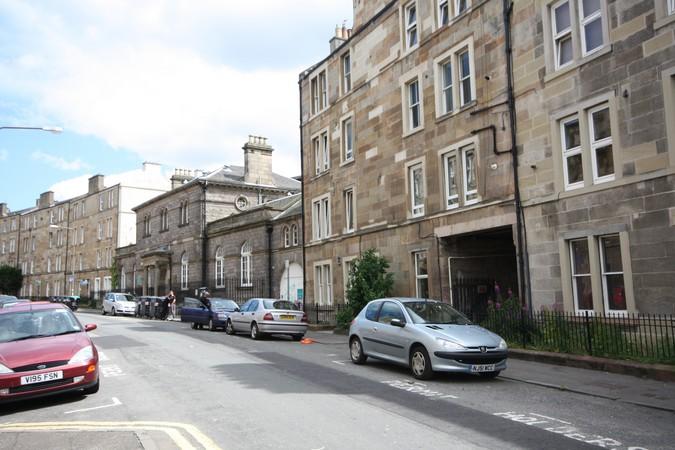 Dalry is a location that has been on investor's lists for a few years now. This property offers good value for a good-sized flat within walking distance to the city centre and Haymarket. Dalry is making an evermore compelling investment argument with a great food scene and proximity to town. Popular with young professionals and students alike. We would recommend rent of £725 – £775 for this property.
Moncrieff Terrace
https://www.onthemarket.com/details/9157504/
Price: Fixed Price £170,000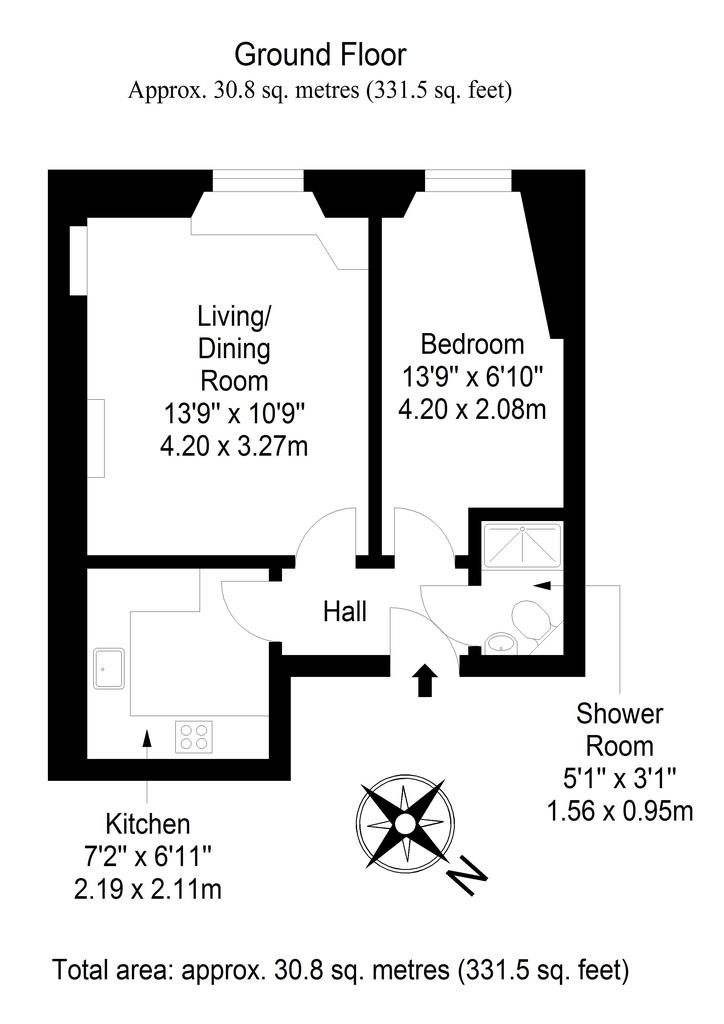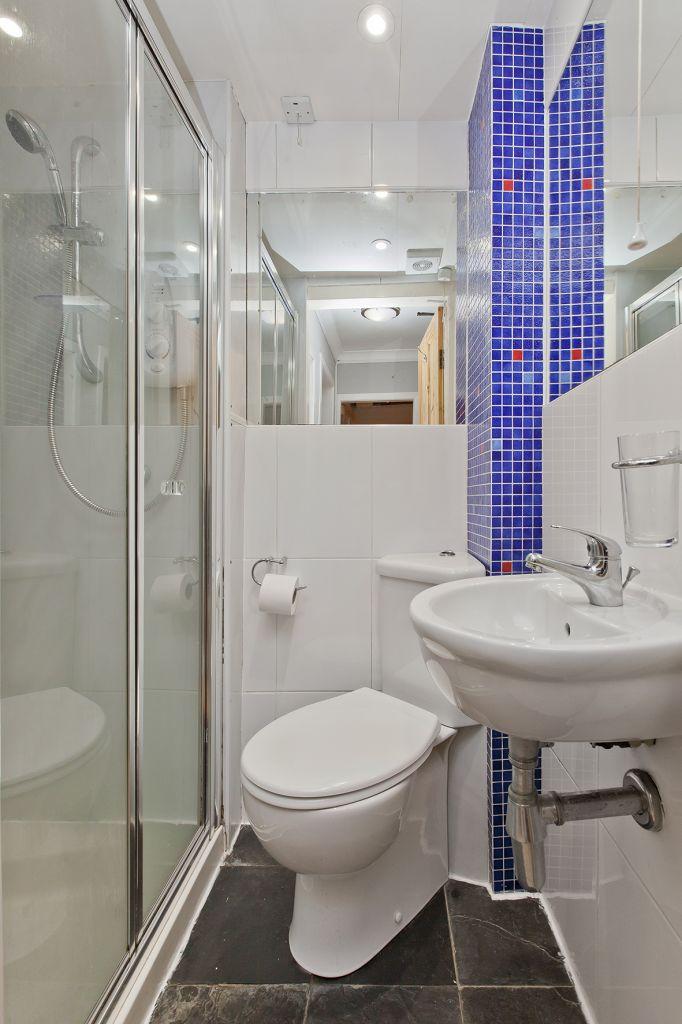 This property is VERY small, as you can see from the bathroom photo and, if you were looking at a simple price per square metre, it would not even register; however, it does have its merits: namely location, which works for many renters (both short and long term) and the fact that being ground floor, there may be fewer objections to planning if the buyer wanted to make a business out of short lets. A blended model (favoured before the PRT was introduced) may well work with overseas or post-graduate students and a two month season for short lets. At present, we think that all properties that are rented out for more than 28 days as a short let will require a license. However, this is not definite. With this year's terrible University Halls experience, one bedroom flats will become very popular when marketed to the right people at the right time!
Gayfield Street
https://www.onthemarket.com/details/9277720/
Price: Fixed Price £165,000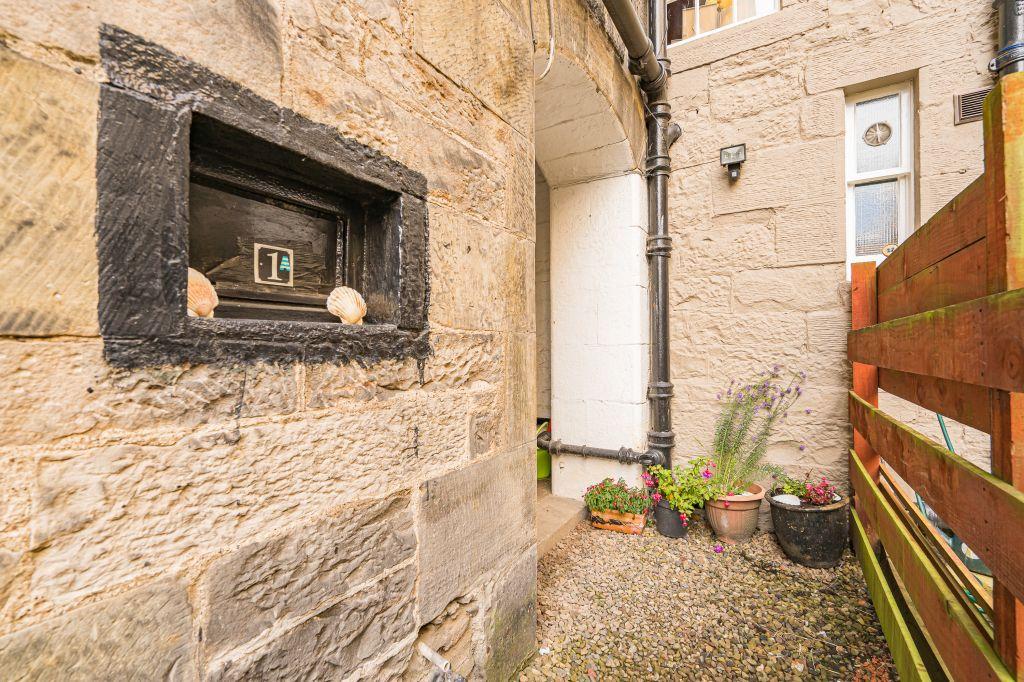 Yes, another small property (30sq m) but again its location leads to its inclusion. This property, under potential legislation, would be allowed to apply for planning change of use  (having its own entrance)  and its proximity to the Playhouse, the tram line and the east end of the city centre, would make it appealing to couples coming to Edinburgh and also longer stays. We would advertise this on various corporate sites as it would make a great pied-a-terre for relocating executives.
Pilton Place
https://www.onthemarket.com/details/9179259/
Price: Offers Over £130,000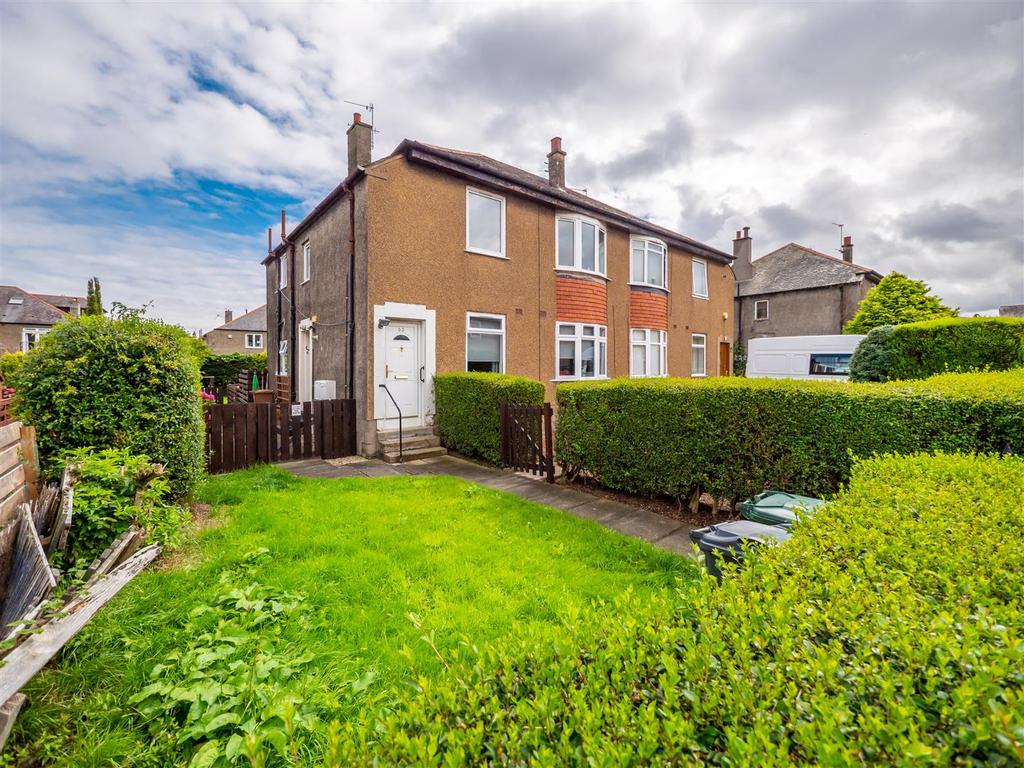 Pilton, to the North of the city centre, sometimes gets a bad reputation. However, it is a popular destination for investor keen on cash flow as LHA rates have recently been jumping and the properties are spacious and mostly well-built. Although, areas like Pilton may not retain the cache of New Town properties, we remember, maybe 6 or 7 years ago, we could have picked up similar properties for about £70,000 so there will be some capital appreciation as well as fantastic cash flow.
We would look at two or even three strategies for this property.
Firstly, with Edinburgh's 3 bed LHA rate set at £253.15, or £1096 a month this property, 2 miles north of Edinburgh castle, would yield over 10% if let to LHA tenants.
Second option would be to look to work with the council, either with the Private Sector Leasing (which we do not offer) or offer it for temporary housing. The rates here are coming down as the council increases its stock but with Andy, our head of lettings, we would be confident of getting it listed.
Thirdly, it may work as contractor accommodation with the post-Covid potential for sleeping up to 6 guests. One anecdotal issue is that we have heard that visiting contractor vans can be targeted by thieves. This is only anecdotal and hearsay; we have not heard from any contractor who this has actually happened to but we are aware of stories.
If you cannot afford Edinburgh, you could look at properties in the East, West and Midlothian – (East and Midlothian share the same LHA rates as Edinburgh, which can make a compelling argument. We have also property we own in Falkirk and we use one as contractor accommodation for workers based at Grangemouth. This property has provided a reliable source of income for over 4 years now.
If you live in Edinburgh and are looking at a lifestyle investment (I am not sure I truly believe in this concept) you could look for a coastal property in East Lothian or Fife. This year, these properties have proved very popular as people sought an escape from the cities but foreign travel remained pretty much restricted. Obviously, seaside properties do carry a premium, never more so than this year, but look hard enough and with an open-mind, the odd bargain does appear and we would happily manage anything within 20 miles from Edinburgh.
Other things to think about
The current reduction/holiday in LBTT payments, allowing buyers to purchase below £250,000 is due to end at the end of March 2021. This may or may not be extended but it does represent a decent bonus for buyers. NB: The 4% ADS charge will still apply.
Mortgage lending is becoming more strict so ensure you get a firm Decision in Principle before you offer.
Mortgage lending is historically cheap and it is wise to stress test your investments at 5% or even more if using a holiday let or limited company mortgage.
Seek advice on whether a Limited company structure or holding properties in trust may be a better way – we are not regulated to advise on this and we would recommend you speak to a professional who is aware of all personal circumstances.
If you would like Evergreen Property to help look for your next property, help in the negotiations and ultimately manage it for you, this would be a free service. If you would like us to simply look for you and you decide against using us for lettings, there would be a charge of £500. This would be refundable should you let it through us.
Caveat Emptor: The contents contained herein offers opinions of its author, Barry Burton and does not constitute financial advice. You are also reminded that the value of property, like other investments, can go down as well as up.