We have recently been approached by a family with young children from Hong Kong, who are moving to Edinburgh on a permanent basis. They wanted to know our recommendations on their specific criteria, namely, a 3 bed house on a budget of £250,000 that had local access to a good school. They had no idea about the different parts of our wonderful city, the only prior knowledge they had was a short youtube video that they'd seen which recommended Currie (not a bad shout by the way!). But when a family is moving halfway across the world to a new city based on a YouTube video, there is a certain amount of pressure in providing them with useful, honest, and achievable recommendations. 
Beyond the price of the houses themselves, there is plenty more for a family to think about when choosing a home. Will you be well connected to amenities and schools? Will the property give your family enough living space? These questions become even more relevant in a world where working from home is becoming the norm and families spend more time than ever together. The options we have outlined do their best to meet these needs but they also are realistic in terms of price. 
16 Corslet Road, Currie, EH14 5LY
https://espc.com/property/16-corslet-road-currie-edinburgh-eh14-5ly/35895304?sid=778354
This property falls right at the top of the outlined budget. The Home Report Valuation (HRV) is £270,000. The property has been on the market for a couple of weeks and as such any offer would need to be close to the valuation realistically. There is likely to be some work required on some rainwater fittings noted in the HR, and damp proofing has also been noted to require ongoing maintenance. Located in Currie, there are schools at both primary and secondary level available, most notably Currie High School; at its last inspection in 2016, the inspectors rated the learner experience as "Very Good". It is placed in Edinburgh's top 10 schools with 44% of pupils achieving at least 5 Highers. 
The area itself is approx 7 miles southwest of the city centre and has ample shops, transport links, and facilities. Situated very close to the Pentland Regional Park, you are only 15 minutes away from escaping city life. 
65 Curriehill Road, Currie, EH14 5PT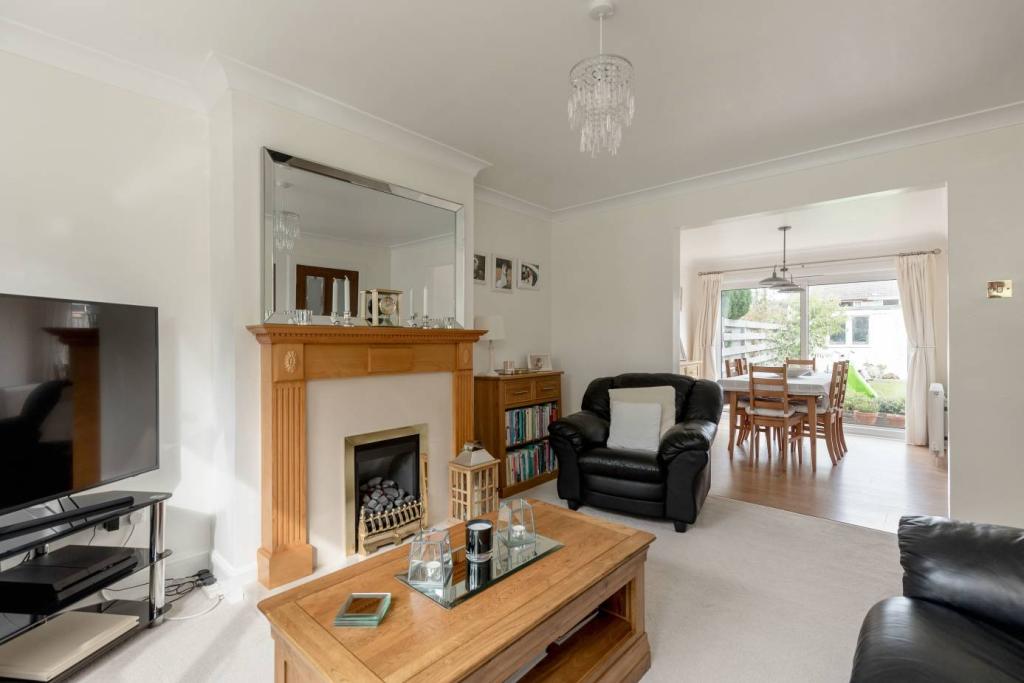 https://www.rightmove.co.uk/properties/98908820#/media?id=media1
This option has been included to show the difference a slightly higher budget can make, and why waiting an extra year to save a bit more can sometimes be the right thing to do. It has a HRV of £305,000 but there is a noticeable difference in size and quality to the previous option. Still in Currie, it benefits from everything the previous property offered in terms of location. The Home Report consists of a smattering of minor issues consistent with the age of the property, therefore ongoing maintenance should be expected for the chimney stacks, roofing (loose tiles noted), rainwater fittings etc. There has been recent maintenance work undertaken on the property so any pursuit of the property should be done with assurances and completion certificates for the work carried out. 
12 Springfield Lea, South Queensferry, EH30 9XD
https://espc.com/property/12-springfield-lea-south-queensferry-eh30-9xd/35896403?sid=954870 Again, this sits at the top end of the budget but it's positioned in a very desirable place in South Queensferry. The property is in complete move-in condition with a HR value of £250k but I think there will be competition so expect to pay a fair bit more. The Home report itself is in immaculate condition with no immediate maintenance required on the property. It comes with landscaped gardens, a long driveway, and a good-sized living area. Again, there are both primary and secondary school options locally, with the newly built South Queensferry Community High School replacing the old building this year. 
Edit: Since the time of writing the property has gone under offer. We have included it to show the potential value for money the area provides. The sale may yet fall through… 
15 Humbie Road, Kirkliston, EH29 9AN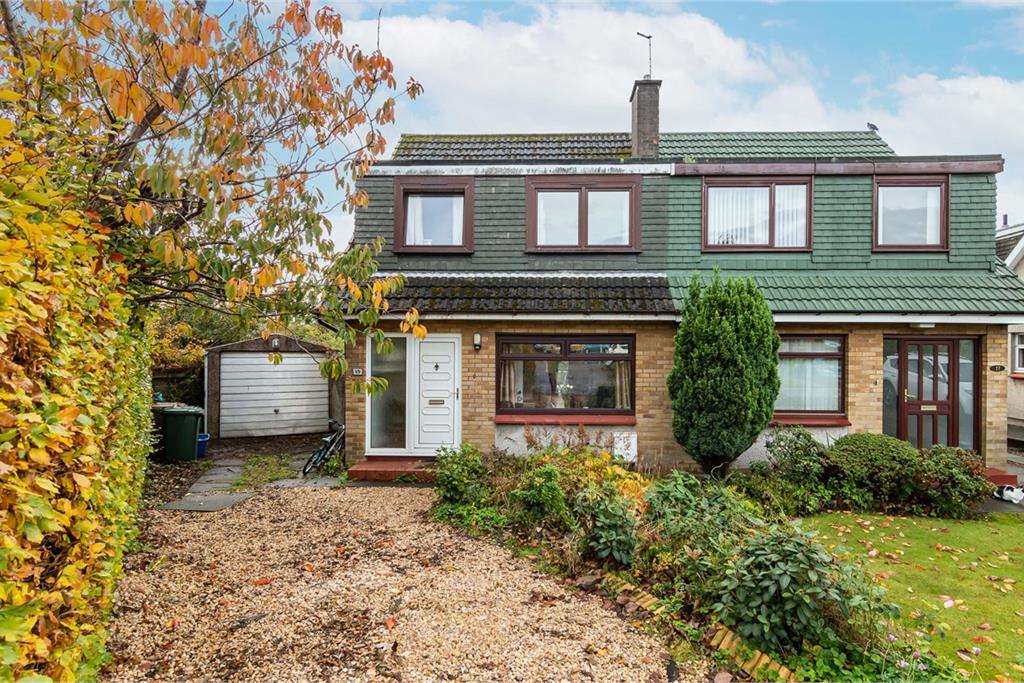 https://espc.com/property/15-humbie-road-kirkliston-eh29-9an/35880177?sid=954870
A good alternative to the property in South Queensferry is this one in Kirkliston. Much more within budget, it offers private front and rear gardens giving it that all-important family space. Similarly to South Queensferry it is ideal for the commuter to the west of Edinburgh. The property also falls within the catchment of Queensferry Community High. The Home Report notes that ongoing maintenance can be expected for the flat roof and there is some moss covering on the tiles. The garage has been neglected and the door to it is defective. So I would expect some outgoings after the completed purchase. At a HRV of £235,000 it's really not to be sniffed at. 
14 Egan Terrace, Craigmillar, EH16 4FR
Finally, we have this property in Craigmillar. The property was only built in 2019 as part of the Barratt Homes Greenacre development. As such, there are no issues arising from the Home Report with no essential repairs or ongoing maintenance issues noted. It is beautifully presented.  Also, more so than any other property in this list it is closer to the city centre itself. This area has undergone some real regeneration in recent times. Formerly characterised by pretty intense council housing, this can no longer be said to be the case. The government has created multiple green spaces, better amenities, and top-quality new housing at affordable prices, this property is evidence thereof. Craigmillar is connected to the city centre by regular bus services, a hallmark of Edinburgh these days. Castlebrae, the local high school, has traditionally been dogged with poor attendance and underwhelming results but it is hoped that the brand new school (to be opened at start of 2021 Academic Year) will change this reputation. 
We hope you like our choices, any queries about them if you want advice on how best to pursue any of them then please get in touch.
It should be noted that the pursuit of any of the properties in this list is done at the buyer's own discretion. The buyer should do all the necessary research around the property itself and its condition. These properties have been selected based on their initial appearance, location, and price. The author cannot be held accountable for any actions undertaken by the reader hereafter.